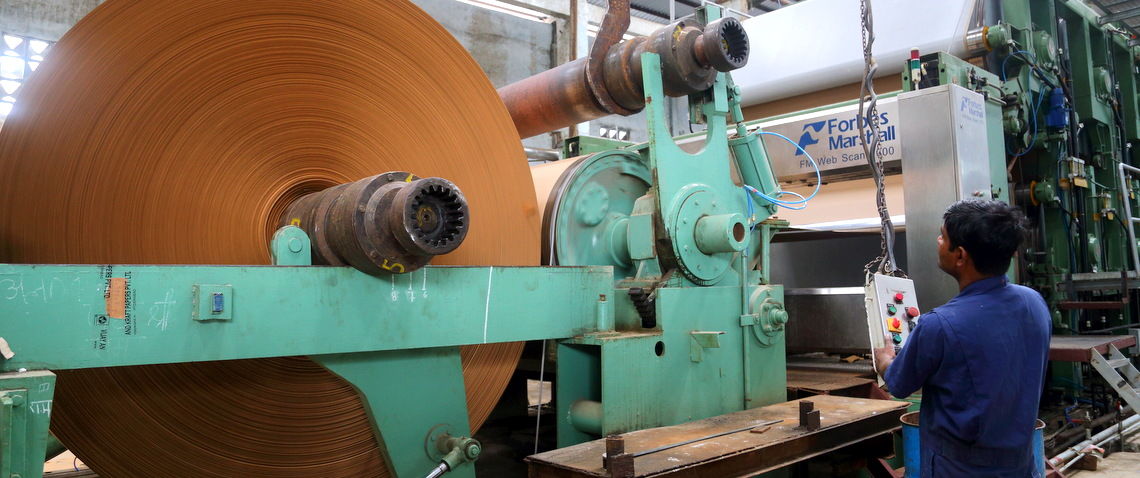 Relentless attention to detail, insistence on the highest standards of quality and performance — this is what our team ensures every day for every product we manufacture.
Quality is an important ingredient of our manufacturing process. Utmost emphasis is placed on the quality of our products. Every Vijay Anand Kraft Paper Product undergoes stringent quality tests, across various parameters, at different stages of manufacture.
Strength
Burst, Tear and Moisture
GSM
Load Bearing Capacity
Surface Finish
Cobb Value
Dimensions
All tests are conducted at our Quality Assurance laboratory under the supervision of our Quality Inspectors.
Our contemporary machines are equipped for efficient drying and quality control. This ensures the production of high quality Kraft Paper with uniform and superior basis weight and moisture that meet International Quality Standards.
The multiple-wire paper gives amazing tear strength and stiffness to Kraft Paper. Our online automatic control equipment ensures high conversion yields while maintaining CD Ring Crush/SCT Values and Burst Factor (BF). The perfectly wound reels can be used all the way to the core without any wastage and with minimum changes to the corrugating machine.